Barcode & Label - with Envelope & Mailing Address Printing
This is a label design, barcode, mailing address, and envelope printing app. It provides a full What-You-See-Is-What-You-Get (WYSIWYG) designer to enable you to design and print Address Labels, Inventory Tags, Envelopes, Mailing Addresses, Price Labels, and Business Cards. It is bundled with more than 600 label stock templates and market-proven barcode fonts to create barcode labels of the highest quality that meet industry's strictest requirements.
Open Source
Please check out the open-source engine we developed in Barcode & Label for developing WYSIWYG drawing apps.
Works on iPad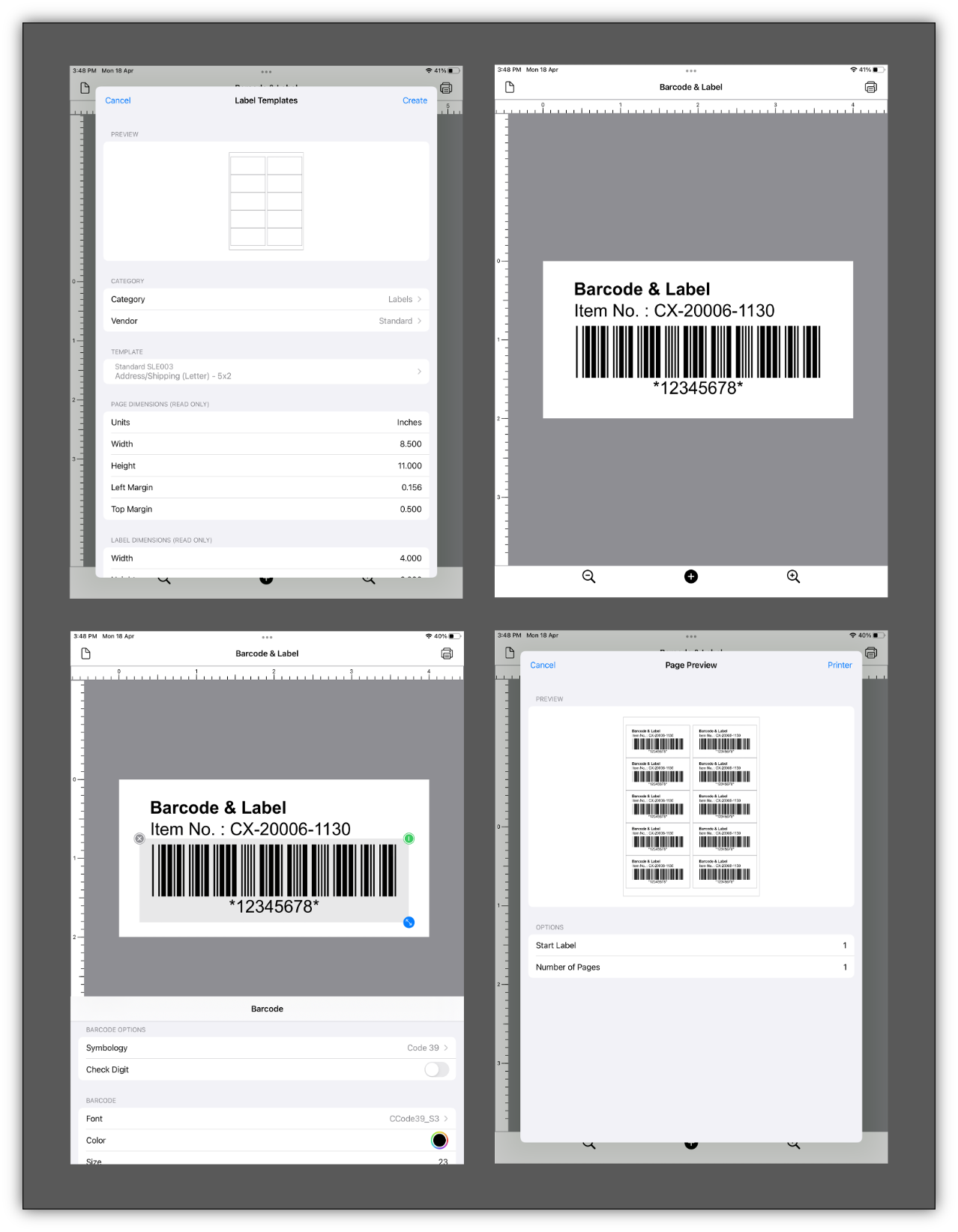 and on iPhone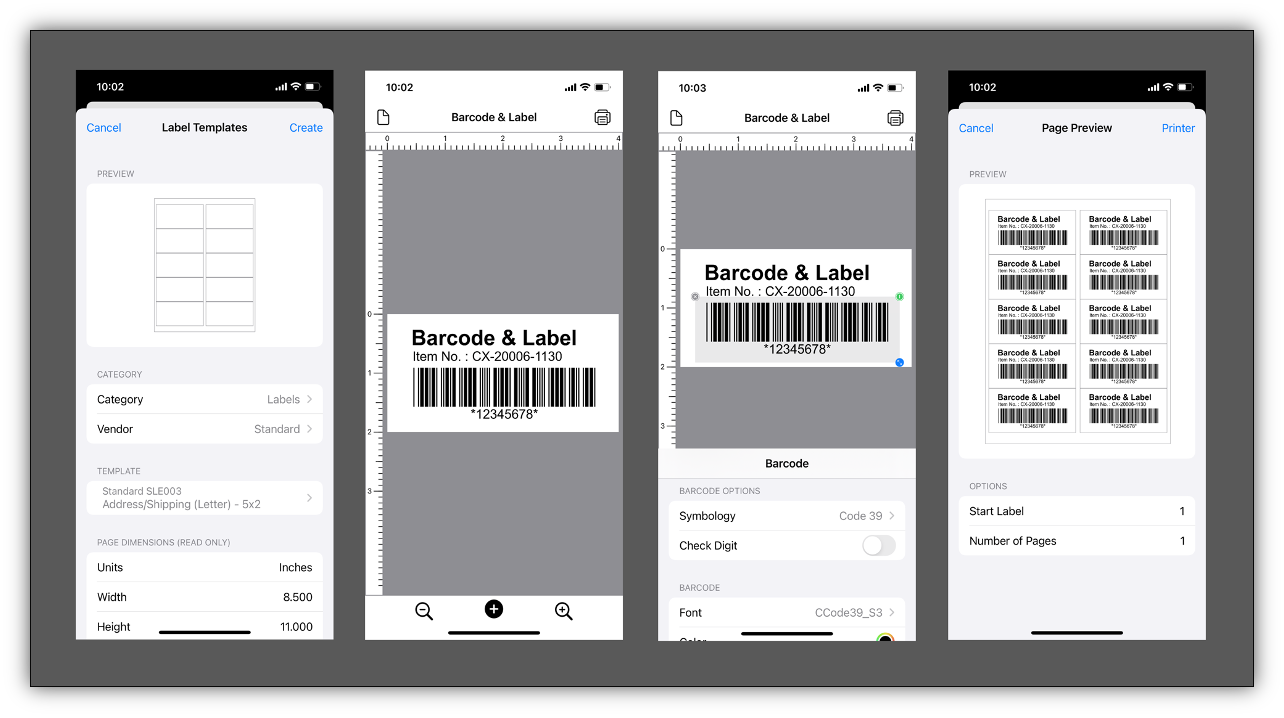 Capabilities
WYSIWYG Label Designer
Label, Envelope, Mailing Address, Business Card, and Barcode Printing
Print Barcodes with Industry Proven Fonts
Over 450 Label Stock Templates from Avery, HP, Herma, Agipa, and more...
iPhone, iPad, and Mac (Designed for iPad)