Photo Sketch Effects - Pencil Sketch & Cartoon Filters
This free app converts your photos to high quality pencil and cartoon like sketches. The app deploys professional-grade image filters to convert photos to sketches with the following characteristics: pencil like drawings, pencil markings, smooth pencil shading, color pencil sketching, cartoon rendering, manga drawing, and anime like images.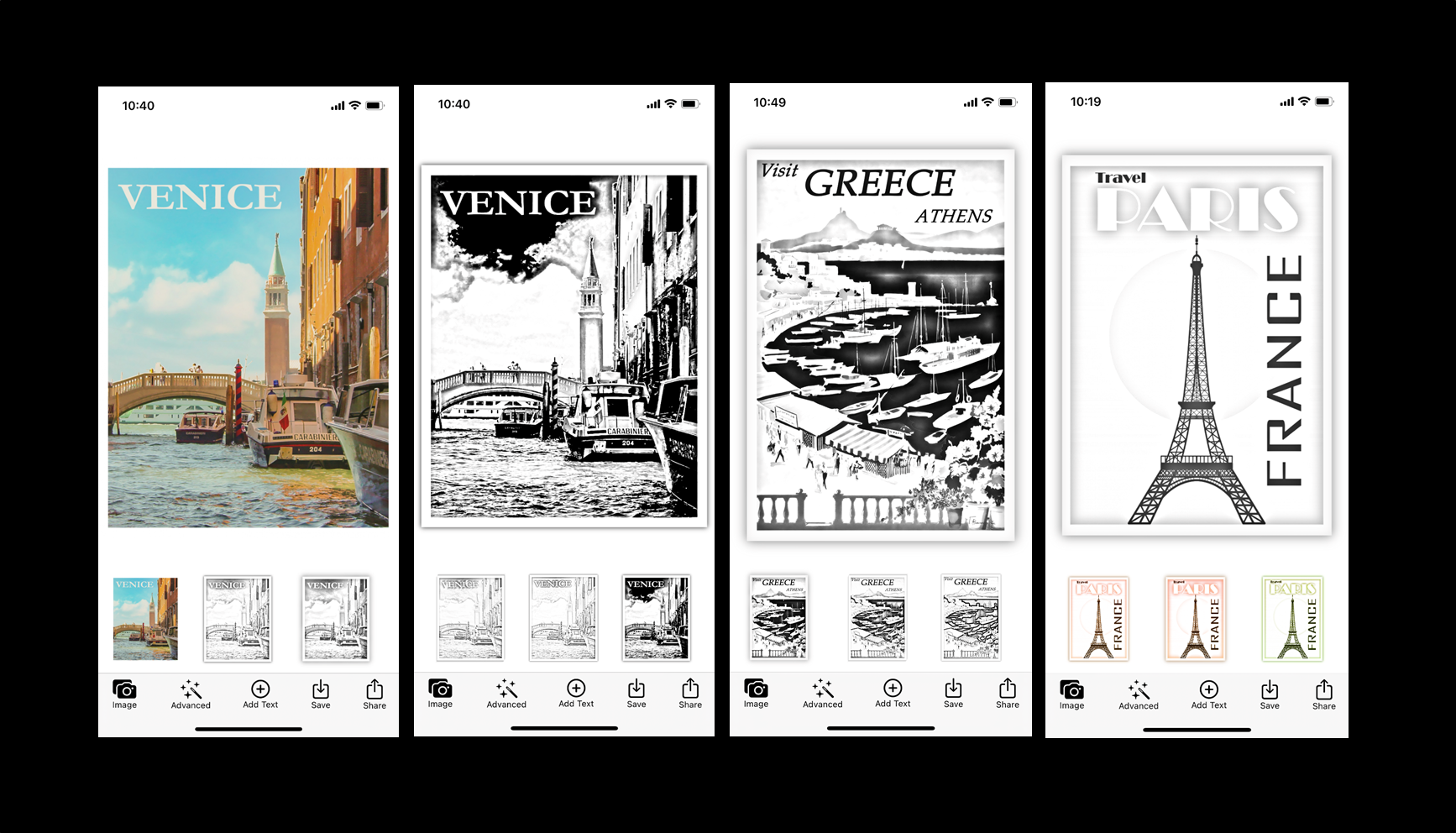 Besides providing thumbnails to let you easily choose from ready made presets, it also allows you to customize the sketch filters through advanced settings such as Blur Radius, Gaussian, Direction, Disc, Cartoon Hue, Contrast, Brightness, and Saturation. A What-You-See-Is-What-You-Get (WYSIWYG) text editor is also provided to enable you to add simple annotations that blend seamlessly with the photo sketches.
Capabilities
Camera
Load Photos from Library
Crop image to Square image for sharing with Social Media
Advance Filter Sketch Settings
Add Text
Change Font
Save Photo Sketch
Share Photo Sketch
A professional and high quality Photo Sketch Effects app for the price of FREE.


Privacy Policy
App Privacy Policy
Support
support@connectcode.net