How to Subscribe Barcode & Label?
1. Click on the top ellipsis (...) button and click on the Barcodes menu item. You will see the "Create Barcodes with ConnectCode Barcode Fonts" dialog. Click on the Per Year or Per Month subscription button.




2. You will see the Microsoft Store Subscription dialog. Click on the Subscribe button.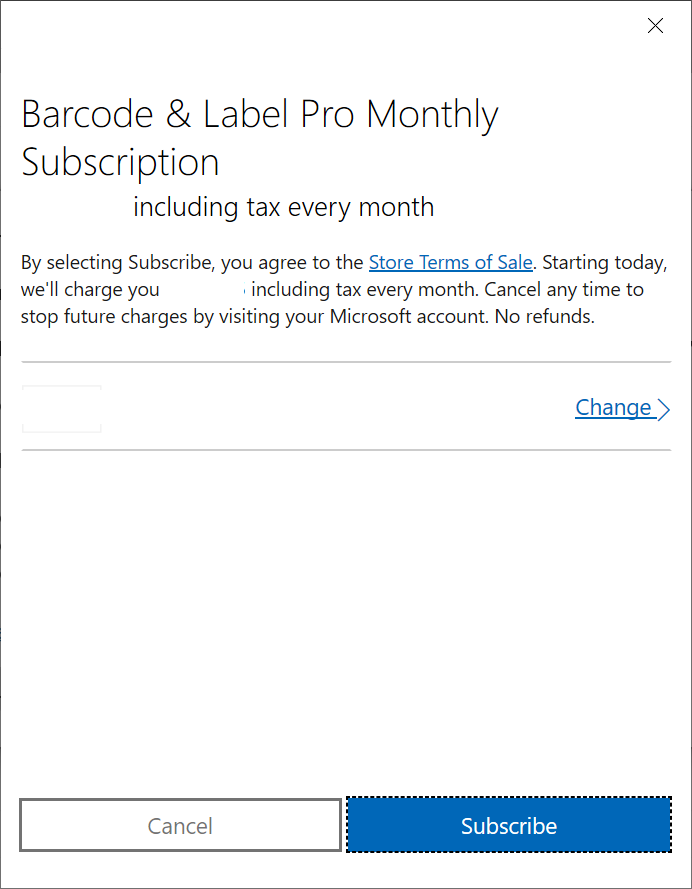 3. You can now create barcodes such as Code 128, GS1-128, I2of5, UPCA, EAN13, Code 39 ASCII, Code 93, ITF14, UPCE, EAN8, and many more. You will also have access to CCodeMICR/CCodeCMC7 fonts and can create QR Codes with Variable Data.